Forged steel fittings are the fittings made by forged steel. The process of manufacturing forged steel fittings include: cutting and heating billets, put pressure on heated billets under dies into desired shape, trimming and shot blasting. Then machine forged blank fittings for net shape and dimensions.
According to the applications of forged steel fittings, they are available in threaded and socket weld end connections. The dimensions for socket weld forged steel fitting conform to ASME B16.11 and threaded forged steel fittings conform to ASME (American Society of Mechanical Engineers) B1.20.1.
ypes of Forged Steel Fittings
Tees
Tees are a type of forged steel fitting used to combine or divide process flow, and Reducing Tees additionally allow for pipe size change. The run outlets of the tee are the two in-line outlets, and the branch is the third outlet. The branch outlet is the reducing outlet in a reducing tee.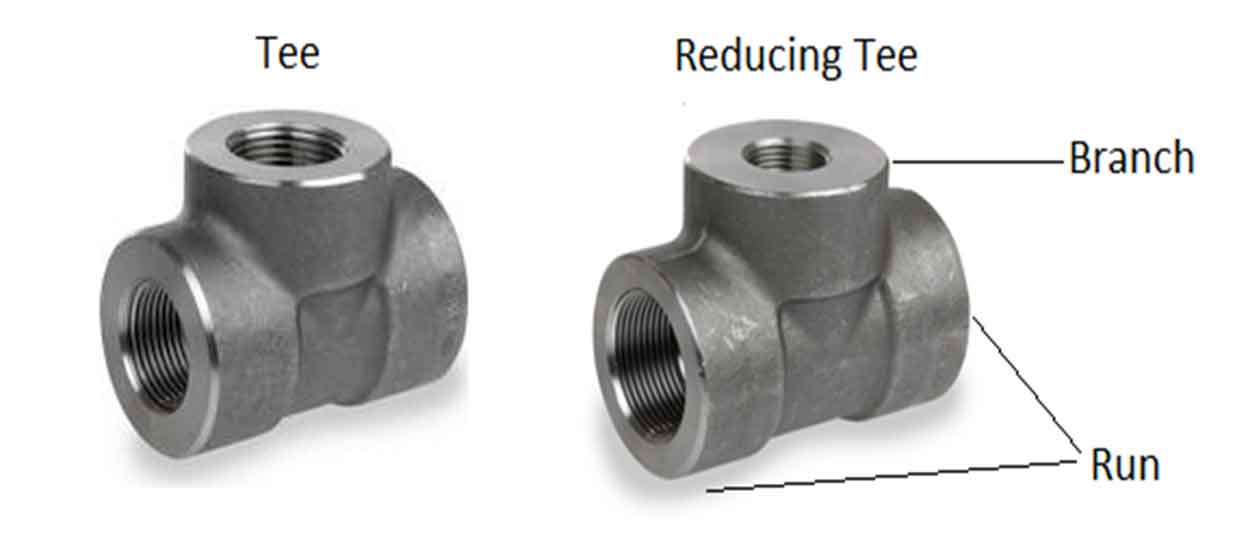 Elbows
A pipe elbow is a forged steel fitting installed between two lengths of pipe or tube allowing a change of direction, usually in the 90° or 45° direction. Similar to a reducing tee, reducing elbows also exist to simultaneously change flow direction and reduce flow diameter. Street Elbows have one female end to accept pipe and another male end thread that is the same size as the pipe and can avoid the use of a pipe nipple during installation.

Couplings
Couplings are a forged steel fitting used to connect two lengths of pipe, and Half-coupling is screwed onto the pipe, while the other end is made to be tightly inserted, or welded, onto the other end to pipe or vessel.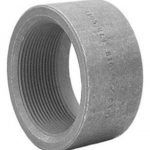 Standard Couplings have female threads or open sockets at both ends, whereas reducing couplings connect smaller pipes to larger ones.
Unions
Unions are a forged steel fitting similar to a coupling but allow a convenient disconnection and connection; it has 3 parts: a nut, a female end, and a male end. They allow two lengths of pipe to be assembled and detached without causing any deformation to the pipes.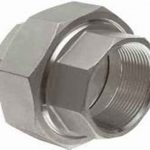 Bushings
Reducing inserts and Bushings are forged steel fittings that allow for a change in pipe size. Pictured here is the hex head bushing, which is most commonly used.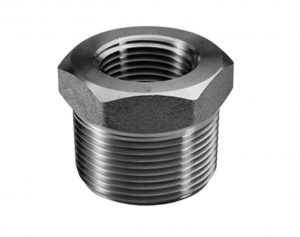 Caps
Caps are forged steel fittings used to terminate the flow, inserting over the end of the pipe.
Plug
Similar to a cap, plugs are forged steel fittings that are inserted into the end of the pipe, and they come with different head types, including: hex, square, and round.
Cross
Crosses are a 4-way forged steel fitting, with 1 inlet and 3 outlets or vice versa. These are sometimes referred to as 4-way tees.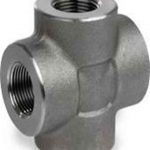 ASME

B 16.11
45D ELBOW
45D ELBOW
90D ELBOW
BUSHING
CAP
CROSS
FULL COUPLING
HALF COUPLING
HEX HEAD PLUG
ROUNDED HEAD PLUG
SQUARE HEAD PLUG
90D STREET ELBOW
TEE

ASTM A733-03
NIPPLE
BS3799

BOSS
HEX NIPPLE

MSS SP-79

REDUCER
INSERT

MSS SP-83                  

SOCKET WELD END UNION
THREADED END UNION

MSS SP 95

BULL PLUG
SWAGED NIPPLE
Get started with us!

We focus on the entire process, concept through completion

CONTACT US